Factory Visit: New Client Visit Our HVAC System Inline Duct Fan Factory
Factoty visit is warmly welcome anytime
Last April, we had the pleasure of hosting a client who visited our factory to learn more about our inline duct fans & accessories for HVAC system. As a leading manufacturer in this industry, we take pride in showcasing our products and processes to potential customers.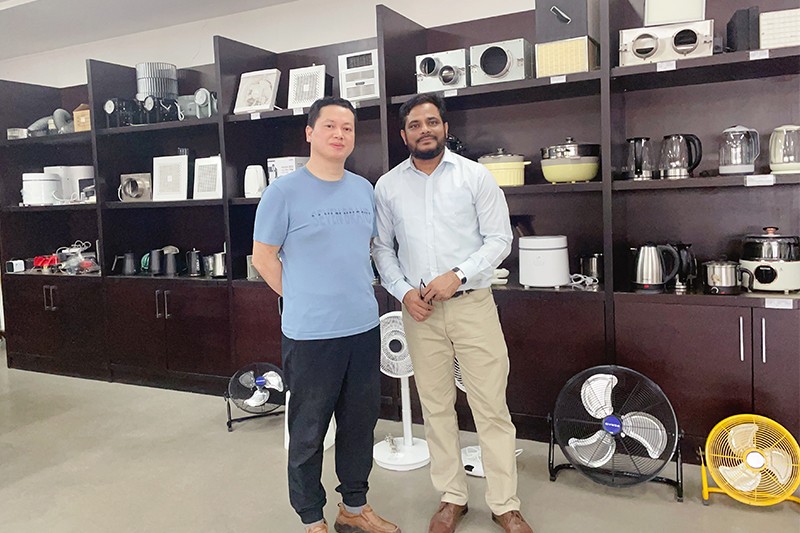 Upon arrival, our client was greeted by our team and given a tour of our facility. Throughout the tour, we highlighted the various stages of production, from design to testing, to ensure that our products meet the highest quality standards.
We also showcased our state-of-the-art equipment and the skilled workforce that operates them. Our expert technicians demonstrated how we use advanced technology to manufacture our fans efficiently while adhering to strict safety protocols.
During the tour, we were able to have an engaging conversation with our client about their specific needs and requirements for inline duct fans. We explained how we could cater to their unique demands while providing personalized solutions.
Our client was impressed by our commitment to quality, innovation, and sustainability. They were particularly keen on learning about our eco-friendly practices and how we minimize waste and carbon footprints.
Overall, the visit was a great success as it allowed us to showcase our capabilities, expertise, and commitment to customer satisfaction. We are excited about the prospect of working with our client and helping them achieve their goals by providing them with the best HVAC ventilation fans and inline duct fans in the market.